credits: Global Penguin Society
Pablo Borboroglu foi hoje, dia 16 Maio 2023, galardoado com o Indianapolis Prize 2023, conhecido como o "Prémio Nobel do Mundo da Conservação".
O biólogo marinho e explorador da National Geographic Pablo "Popi" Borboroglu é um líder no esforço de proteger os pinguins. Com forte foco na educação dos jovens, ele sente-se confiante na sua capacidade de deixar um impacto duradouro e salvaguardar o futuro da espécie.
O conservacionista argentino, Pablo Borboroglu, apelidado de "O Protector dos Pinguins" devido ao seu trabalho para conservar as 18 espécies desta ave que não voa, foi hoje galardoado com o Indianapolis Prize 2023, conhecido como o "Prémio Nobel do Mundo da Conservação".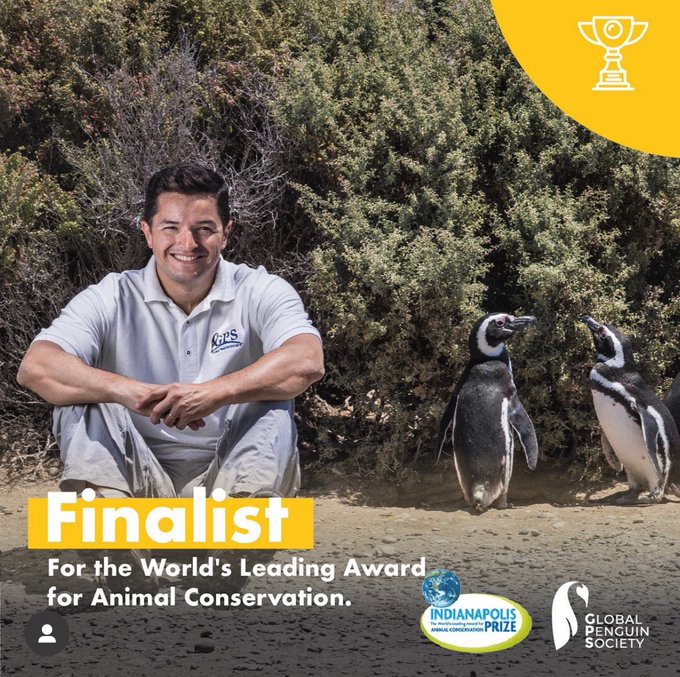 credits:
Pablo Borboroglu / Indianapolis Prize
"Isto é um sonho", disse Borboroglu à BBC Science Focus. "Fiquei muito entusiasmado só por ter sido nomeado. Depois, quando cheguei à final, foi alucinante ser reconhecido por todo o trabalho que fiz".
Ao longo de três décadas, Borboroglu tornou-se um especialista internacionalmente reconhecido em Ecologia e Conservação de Pinguins. Fundou a Global Penguin Society em 2009 e é actualmente o seu Presidente, tendo também cofundado o Penguin Specialist Group da União Internacional para a Conservação da Natureza (UICN). Através do seu trabalho, Borboroglu ajudou a proteger mais de dois milhões e meio de pinguins em todo o mundo.
Borboroglu é o primeiro vencedor do Indianapolis Prize da América do Sul, seleccionado entre um grupo de finalistas de cinco países diferentes de todo o mundo.
Ele é "um exemplo extraordinário de alguém que teve um impacto positivo na sobrevivência de uma espécie", disse à BBC Science Focus Robert Shumaker, Presidente do Jardim Zoológico de Indianápolis. "Os seus feitos enquadram-se perfeitamente no que sempre procurámos e no que desejamos quando se trata da pessoa que recebe o Indianapolis Prize.
Borboroglu usou a sua plataforma de vencedor para explicar que o nosso futuro está ligado aos pinguins:
"Nós sofremos os mesmos problemas que os pinguins estão a enfrentar – nós também estamos ameaçados".
Pablo Borboroglu
Os pinguins são excelentes indicadores da saúde dos oceanos, incluindo as ameaças das alterações climáticas, da poluição causada pelos plásticos, da extração de petróleo e da pesca, segundo Borboroglu. Devido às vastas distâncias de terra e mar em que vivem e se deslocam, "quando se protege o seu habitat, está-se a proteger centenas de outras espécies que coexistem com os pinguins".
Atribuído pela Sociedade Zoológica de Indianápolis, o vencedor do Indianapolis Prize recebe 250.000 dólares (pouco menos de 200.000 libras): o maior prémio monetário para conservacionistas do mundo. O prémio visa reconhecer, recompensar e celebrar indivíduos excepcionais que tenham feito uma diferença dramática para uma espécie ou grupo de espécies.
Marine biologist and
National Geographic Explorer
Pablo "Popi" Borboroglu
is a leader in the effort to protect penguins. With a strong focus on educating young people, he feels confident in his ability to leave a lasting impact and safeguard the species' future.
Is it a bird? Is it a plane? No, it's not even Superman. It's The Penguin Protector.
Argentine conservationist Dr Pablo Borboroglu, dubbed 'The Penguin Protector' because of his work to conserve the world's 18 species of the flightless bird, has today been awarded the 2023 Indianapolis Prize, known as the Nobel prize of the conservation world.
"This is a dream," Borboroglu told BBC Science Focus. "I was so thrilled just to be nominated. Then when I got into the final, it was mind-blowing to be recognised for all the work that I've done."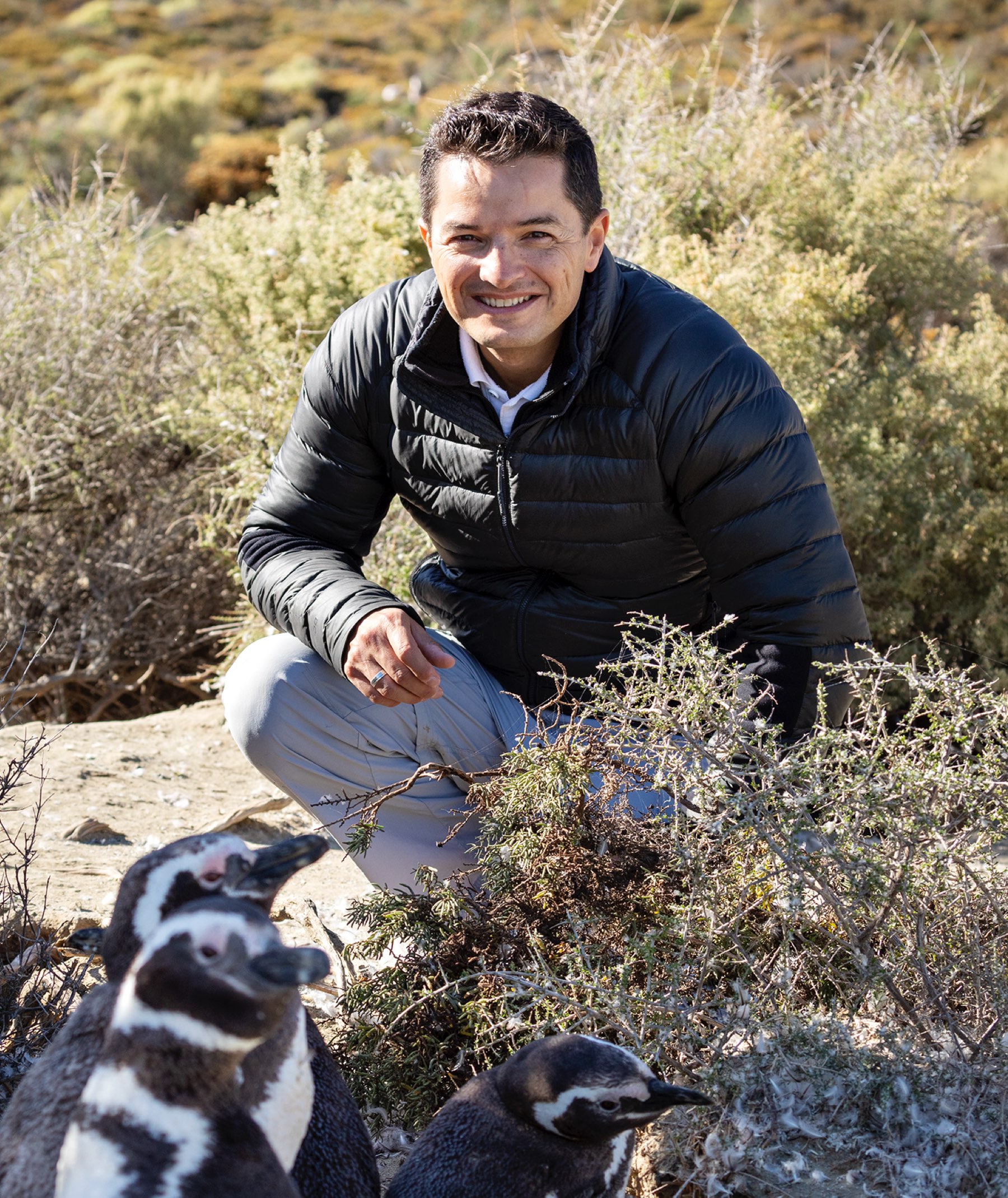 Over three decades, Borboroglu has become an internationally recognised expert on penguin ecology and conservation. He founded the Global Penguin Society in 2009 and currently serves as its president, and also co-founded the International Union for the Conservation of Nature (IUCN) Penguin Specialist Group. Through this work, Borboroglu has helped to protect over two and a half million penguins worldwide.
Borboroglu is the first Indianapolis Prize winner from South America, selected from a group of finalists from five different countries around the world.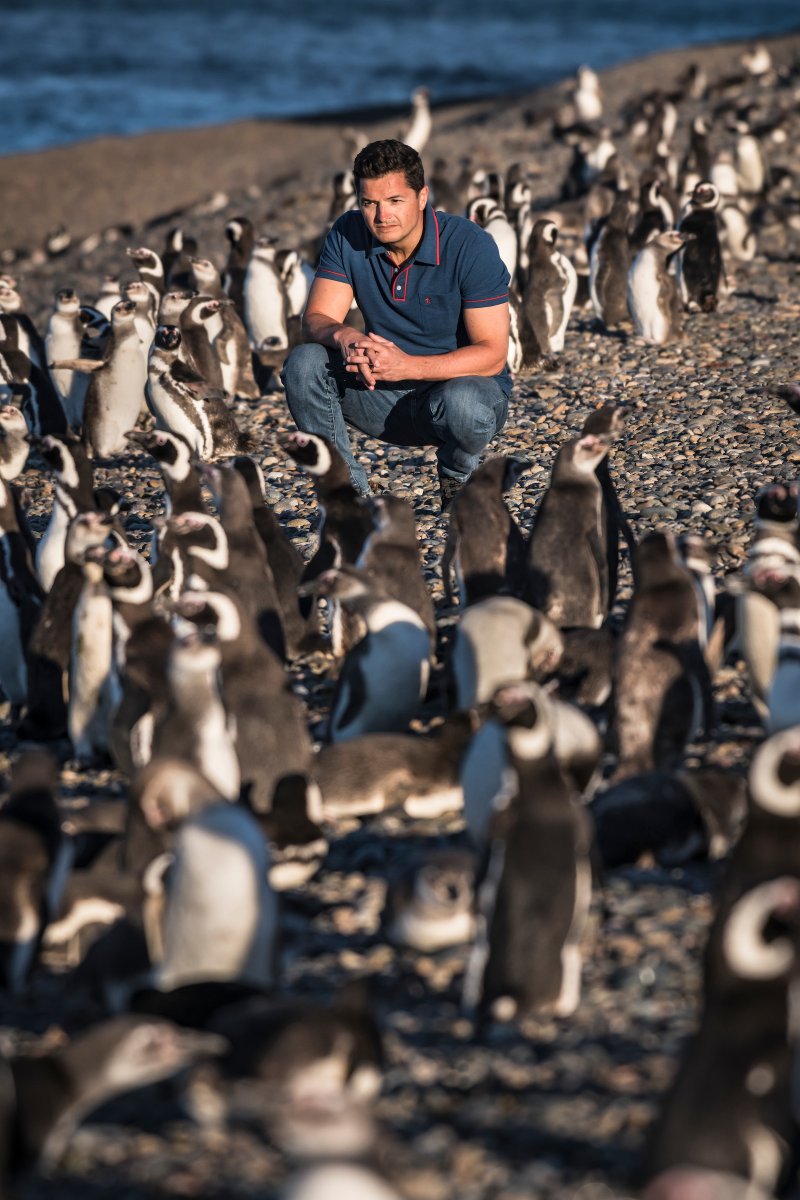 credits: Pablo Borboroglu
He is "an extraordinary example of someone who has positively impacted the survival of a species," Dr Robert Shumaker, President of Indianpolis Zoo, told BBC Science Focus. "His accomplishments fit perfectly for what we have always looked for and what we desire when it comes to the person who receives the Indianapolis Prize."
Borboroglu has used his winner's platform to explain that our future is tied to penguins: "We suffer the same problems that penguins are facing – we are under threat as well."
Penguins are excellent indicators of ocean health, including threats from climate change, plastic pollution, oil extraction, and fisheries, according to Borboroglu. Because of the vast distances of land and sea that they live in and travel across, "when you protect their habitat, you're protecting hundreds of other species that coexist with the penguins." Read more here
Geração 'polar'
16.05.2023