Google Doodle Earth Day 2017
O tema do Dia da Terra 2017: Educação para as alterações climáticas."
A criação do blog Geração Polar foi uma das actividades que as nossas turmas orientadas pela Professora da área curricular Lìngua Portuguesa/ Cidadania Dra. Gina Souto.
Credits: Greg Locke/ REUTERS
Nada melhor do que partilhar um acontecimento fora do vulgar. Uma pequena cidade canadense acordou com um enorme icebergue à porta. Literalmente, como pode ver-se na foto.
No fim-de-semana da Páscoa, u
m icebergue com cerca de 46 metros de altura no ponto mais alto apareceu na costa de
Ferryland
, uma pequena cidade no Canadá.
O fenómeno é comum nesta zona, mas nunca tinha acontecido com um icebergue com estas dimensões.
"É o maior que já vi por aqui. É um enorme icebergue e está tão perto que as pessoas podem fotografá-lo."
Adrian Kavanagh, Presidente da Câmara, Canadian Press


O Serviço de Gelo do Canadá classificou o iceberg como "grande".
Este iceberg ultrapassa o tamanho daquele que afundou o Titanic
,
que na altura se estimava ter 30 metros de altura.
Devido às grandes dimensões, Kavanagh acredita que o icebergue poderá estar encalhado e por isso deverá permanecer na zona durante algum tempo.
"Não vai sair de lá, a não ser que o vento continue por mais algum tempo, porque está bem assente no chão"
Don Costello, um residente
April 22, 2017 ! Today, we celebrate once more
Earth Day
.
The theme for 2017 is Environmental & Climate Literacy.
Talking about climate change,
nothing better to share with you on this day an
unusual fact in
small town in Canada's Newfoundland.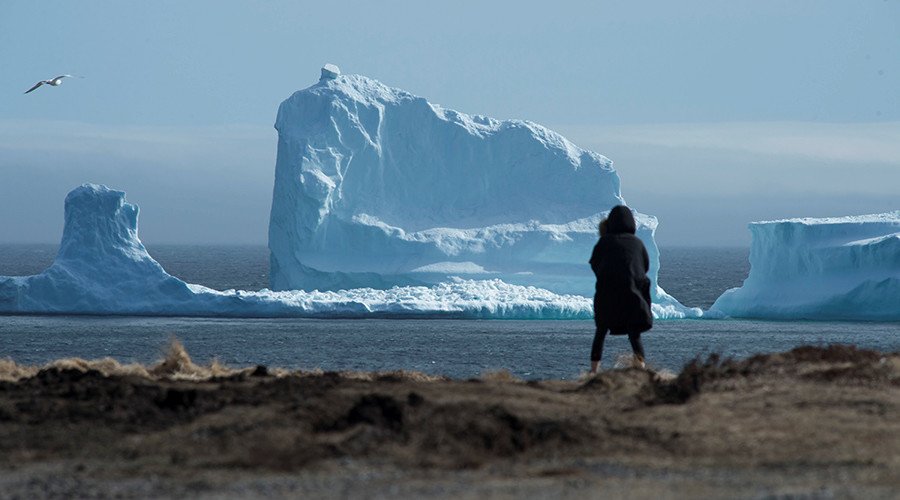 credits:
Greg Locke/ REUTERS
An iceberg taller than the one which sank the Titanic
has made a small town in Canada's Newfoundland a top tourist destination over the Easter long weekend.
The area was "swarming with people" taking photographs of the massive iceberg, residents told Canada's CBC News.
T

he iceberg has moved slightly and broken apart, but locals said it did not look like it was going anywhere soon.
f the season passes the South Shore of Newfoundland
"It's not moving out of there unless this winds stay up for another while, because [the iceberg's] right in on the shallow ground," resident Don Costello told CBC. Read more here
Education is the foundation for progress. We need to build a global citizenry, which is fluent in the concepts of climate change, and aware of its unprecedented threat to our planet.
To help schools craft their Earth Day 2017 events, Earth Day Network has developed toolkit resources specialized to schools, accessible here.
Geração 'explorer'
22.04.2017